See our Posters
Posted on 25/10/2017 by
"Your posters are so useful.
They save me a huge amount of time, and allow us to keep our displays fresh.

I recommended the subscriptions to the TLs who were here for a signage PL."
 Lynley McKernan
Computing Teacher, Library Manager and Teacher Librarian
Lumen Christi College
Check for posters on our website.
New: Thought for the week (50 pdfs) Free Malala poster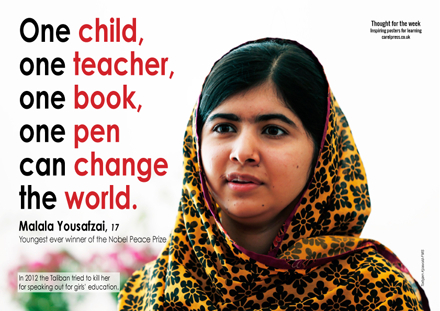 Annual Subscriptions:
Celebration (4+ pdfs / mth) match with Easy library displays Bk 1 & 2
Reading & Library (2 pdfs / mth) 
English (2 pdfs / mth) 
World Issues (1+ pdfs / mth) 
Our Planet (2 pdfs / mth) 
Learn French (3+ pdfs / mth) 
Succeed in English (3+ pdfs / mth) 
Recent:
True or Fake (4 pdfs)
Smoking (12 pdfs)
Successful Study (25 pdfs)
Check our website for others.
Products
Online Directories
MARC Directories
Posters
ReadPlus Online Fiction Lists
Books
Public Library services